Want to know how to attract loyal clients? Focusing on Instagram organic growth may help in the long run, and it can have a great payoff if done right! This article will go over how to set up your Instagram account as well as how to grow it without ads. 
Open your Instagram Business Account
Before you begin posting, you want to make sure that you open an Instagram Business Account. What makes this different from an ordinary account? It allows business owners to use some great tools and features not available on the standard account, including:
Giving insights on the visitors to your page
Boosting posts to increase reach 
Having a contact button for easier communication
Having the ability to auto publish content
How to Create a Business Account
One thing to note is that Instagram only allows you to create 5 accounts per individual. To get started:
Click the profile icon on the top right of the screen on your account page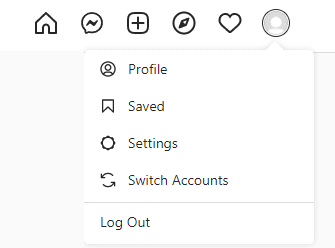 Go to Settings 
Tap Switch to Professional account at the very bottom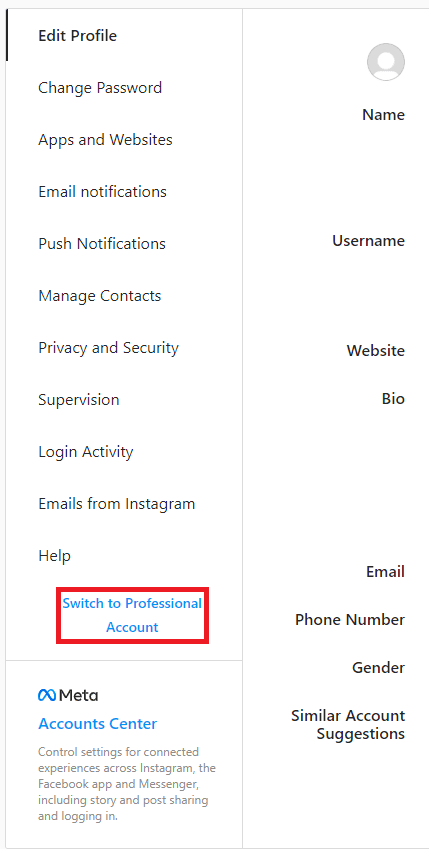 Choose Business account when given the choice between creator or business
Tap Next until you reach the page that asks you for a category
Choose your category and toggle the Show category on profile option if you wish. Afterwards, click Done
Viola! You are now ready to begin your journey to attracting followers. Time to create your game plan!
Know Your Target Audience
In order for your account to be successful, it's important to know your target audience, and create personas. A persona details how a user behaves on Instagram, and predicts their behavior. It is recommended that you create around 3 to 7 personas at minimum. We will walk you through the process below:
Start by studying your competitors' posts. Jot down any terms that are relevant to your industry. For instance, you can use the terms mindfulness tips, confidence, and mental roadblocks. Browse around and note the post types and their engagement. Examine the hashtags that are used as well. Search each individual hashtag and examine how many posts there are. Analyse who upvotes the posts and what their interests are. What do the posts they upvote have in common? Are they informative? Do they make people laugh? 
You can also use Instagram Polls when you are starting out to find out what the audience wants. Take advantage of these polls to ask them a certain number of targeted questions. Some questions can include:
 "Do you prefer to be instructed on how to do something, or do you take initiative?" 
"What is your favorite weekday?"
"Do you consider yourself to be introverted or extraverted?"
Not only will you get some insights into what your audience wants, but you will create engagement on your page as well, and attract more visitors and followers. Do this until you have a clear idea of your audience's tastes.
2.) Create a User Persona
Now that you have a little bit more data on your audience, you can now create your personas. First, have a clear image of what your brand is going to be about and that it fits with what your audience needs. A branding board is an excellent tool to help you get started creating a brand, but we recommend consulting with us at coach.today to help you establish it. We provide guidance and help you establish your online presence so you can cut back on the hard part!
Next, create a portfolio of the hashtags you plan to use when creating posts. Tagify is a great tool to use for mobile users to figure out which hashtags are getting the most engagement. Make a spreadsheet to list out the types of hashtags to use, based on the targeted demographic.
Next, create your users. You want to make these users as close to the real thing as possible. When you create your user persona make sure you note:
The Age Range
The Gender
Type of Content that resonates most with this person
What are their goals?
What is their location
What is their profession
Which brands does this person follow? 
Make sure to also include a profile photo of this person. Can't find one? There is this neat tool that allows you to customize an artificial, AI generated photo based on the characteristics you choose. Cool ain't it?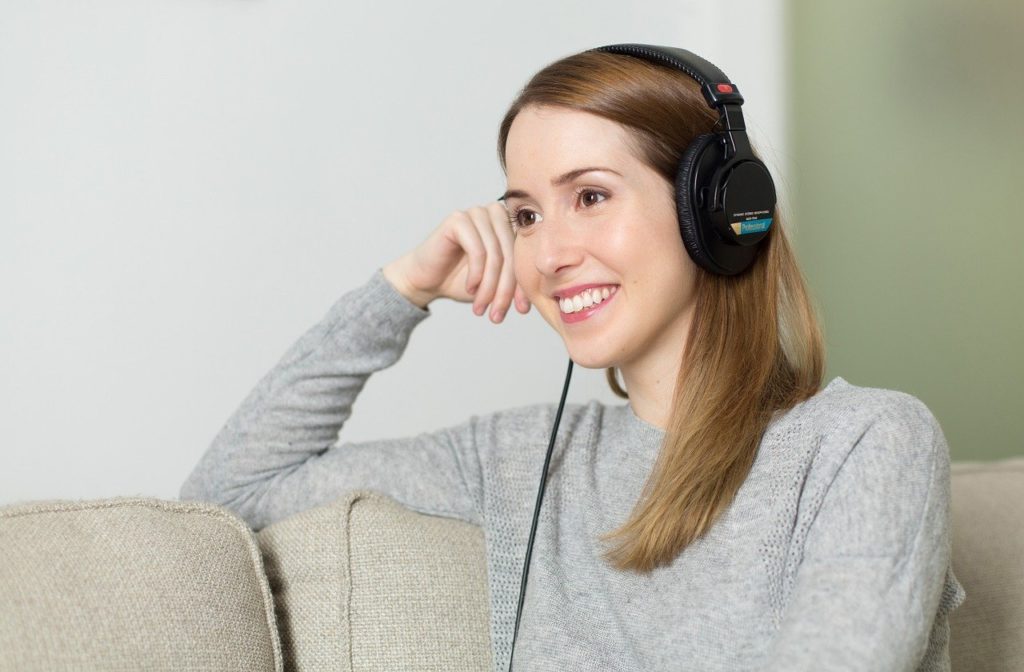 Creating user personas is important for your Instagram organic growth since is helps you understand your target market better
Now is time to choose what type of content you will be featuring. Take a look at your notes and see what type of content your users are responding to. Make sure that your content types match it. Videos are often the most reacted to types of content. It is estimated that video views generate around 38% more engagement than regular posts.
Another popular type of posts are contests. It is said that 72% of people who follow brands are looking for some kind of discount. They are looking for ways to cut corners, and will jump on the chance if some company offers their product cheaper. You can hold contests to draw the best picture, for example, that represents nature and the winner gets a few free life coaching sessions, and be featured on your next post.

Instagram stories and story stickers are great at creating engagement. Stories are 24-hour posts that can create huge engagement. Add some stickers to the mix, and you got yourself a solid strategy to increase engagement. With stickers you can:
Ask about what product would your audience want to see featured 
Use quiz stickers to ask about random trivia 
Use a countdown sticker to create hype around an event or discount
Lots more uses!
Humorous posts work great as well to relieve some tension and have the audience laughing. Having humorous posts signifies that you are human, and not some robot. It can contribute to your company culture and create a positive image of your brand as being relatable. You also have a higher chance of the post being shared. Memes that can resonate with your audience's everyday life are ideal.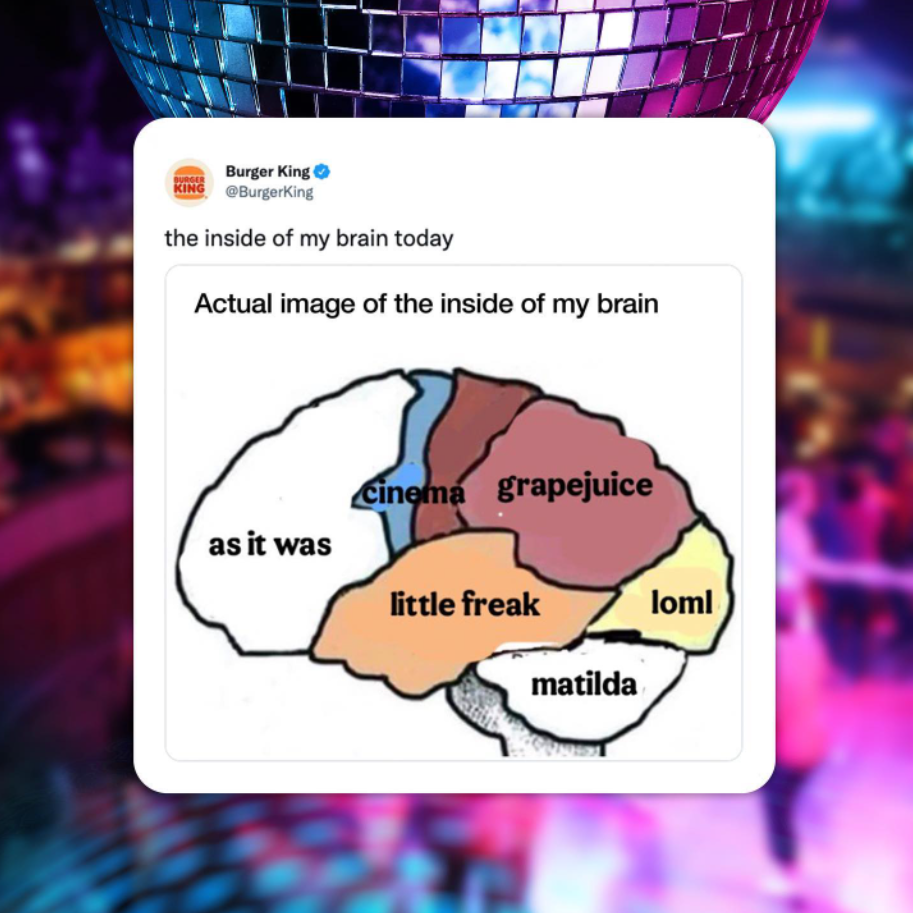 Memes are a great way to keep your audience engaged on Instagram! Here is an example from the Burger King Instagram account.
You also have to be careful to use memes or other humourous posts and make sure it's compatible with your brand. If you are going for a more serious look, then using memes is not recommended.
Resources for Creating Content
If you plan to include photos for your content, one the best ways to do so is to use some royalty free image sites.
But if you really want to make a great impression, we recommend using Inspired Stock Shop. It is an awesome collection of inspiring photos that go great with the life coaching profession. 
Not finding the right photo? You can also hire a freelancer to take photographs for your content. Thumbtack is an outstanding tool to find just the right photographer. The range goes from 150 – 250 dollars per photo session. 
Don't have the budget to hire a photographer? Not a problem. Canva is also a great, FREE tool that many companies use. It provides an easy-to-use design interface and allows you to use templates to modify so that they can fit your brand. Check them out to start creating awesome graphics! 
One of the most important things is for a brand to connect with the audience. You want to make sure that your brand comes across as empathetic to your audience's needs. To do this, start replying to comments that users on your site leave. Also, follow your competitor's followers and comment on something that they have created that seems interesting. If you find your perfect clients, follow them. If they focus on creating content as well, praise them for their work, and explain that you are barely starting out. Collaboration is key on Instagram, and the more you share ideas with others, the more knowledgeable you will become while also forming connections.
Another thing that you can do is to give shout-outs to your audience. If they win a contest, make sure you promote them! If they comment something memorable, promote that on a post. Anything you can do to establish the trust of your followers can go a long way into establishing credibility overall for your company, and make it a source of authority.
Nature Valley's Instagram account is notable for their engaging posts and the contests they hold every once in a while.
Format Your Posts the Right Way
Formatting your posts is essential to make sure you have the highest quality posts. One of the methods to post is to use the notes app, or a similar app for your mobile device, or a word processor for PCs and Macs. Drafting on Instagram itself results in your post reverting back to zero-spaced formatting which is bad visually and makes your posts look awkward.
Make sure that the images are at the ideal ratio. The ideal size for Instagram posts is 1080px by 1080px.
An audience loves predictability. They want something that they can look forward to, so your posts should have a cadence to them. Group your planned posts into categories. Examples include:
Polls 
Humor posts 
Instagram reels
Instagram stories
Give away posts/shoutouts 
Sneak Peek posts 
Use some content management tools to schedule your posts in advance Some great tools to use include:
Note the day and the time you post. Posts have been observed to get the most engagement around 11am on Wednesdays. Of course, this all depends on your audience. Try to post between 8am – 12pm PST or 4-5 Pm PST. One tip is to avoid posting on the mark. There is lots of competition that is going to be posting at the same time as you, and your post may get drowned out. Instead, try to post a little bit after your intended time, say 11:05 am or so on Wednesdays. Go through the list of posts and note which ones receive the most engagement, and note at what time you posted it as well. Experiment to see which is the ideal time to post.
You can also appeal to authority by partnering with some of the most well-known influencers in your industry to help promote your product. Contrary to what you might think, an influencer is not just a celebrity or a super famous figure. Influencers can range a lot in follower count. There are various levels of influencers including:
Nano-influencers – Between 1,000 to 10,000 followers 
Micro-influencers – between 10,000 and 50,000 followers
Mid-tier influencers – between 50,000 and 500,000 followers
Macro influencers – between 500,000 and 1,000,000 followers
Start out with nano influencers first. Their follower numbers may be small, but they tend to have a very active community. They also tend to be authority figures in their niche industry, which can lead to not only an increase in followers, but an increase in engagement for your account as well. Tagger media is an excellent place to find the perfect influencer!
Avoid buying followers! This will only make your account seem suspicious. Instagram is a platform that focuses heavily on engagement, so if visitors see that you have a certain number of followers, but no likes, that can send off red flags. There is also the downside that bought followers will not contribute to increasing ROI directly. Plus, there is the issue that if anyone finds out and makes your practice public, that it can tarnish your good image, which is definitely not good for your brand. This will also make it harder to find people in your industry to collaborate with if it ever becomes public. Bottom line, grow the right way!
If done right, you can have massive potential promoting on Instagram organically! Growing on Instagram is a long term game, and you shouldn't worry if you don't immediately see results. Once you gather enough information about what your audience likes, how to connect with them on a personal level, and experiment to see which posts generate the most engagement, then you can see results! For more life coaching topics, visit our page at coach.today/blog