If you started your business and want to attract a wide range of people, Facebook is the ultimate platform to generate an audience. With over 2.6 billion users every month, Facebook Offers a unique opportunity for advertisers, but in order to take advantage of it, you have to have some things sorted out like who your target audience is, your budget and more. We will go over those details so you can start out strong!
Step 1: Create an account with Facebook Ads Manager
The first thing you want to do is to create an account with Facebook Ads manager. To do that, you first have to create a Facebook Business Page. To do that you first have to go to the ads manager section by clicking here. Then follow these steps:
Click the button that reads "Go to ad manager" 
Confirm the information on the ad account setup
Set your payment method. You can choose from the following methods:

Credit or Debit cards 
Paypal
Bank Account ( Direct Debit)
Local manual payment methods in supported countries and currencies
Afterwards, you want to save your settings.
Step 2: Choose your type of ad
Facebook allows ads in various formats. You should decide what type of ads represent your service or product the best. If you want to showcase footwear, for example, you should choose carousel to show the style of shoe from all angles. Here are some formats that you might want to use:
Image
Images are simple graphics that you can insert on pages. You can have the option to boost an existing post by promoting it as an ad.
Specs:
Headline Limit: 40 characters 
Link Description: 30 Characters 
Primary Text: 125 characters 
Max Image File Size: 30MB
Video
Videos are great to show more of your brand, and you have the option of including a traditional MP4 file or using a GIF file which can have a smaller file size. You also have the option to run the ads on news feeds and stories and even embed videos on other websites, which can link back to your Facebook page.
Specs 
File Type: MP4, MOV, or GIF 
Resolution: at least 1080 x 1080 pixels 
Max File Size 4GB 
Video Duration: 1 second to 241 minutes
Carousel
These are great to show off different features of a product or service. Facebook also gives you the option of inserting a button which can take users to your landing page. 
Specs 
File Type: JPG or PNG 
Video File Type: MP4 MOV or GIF 
Resolution: 1080 x 1080 pixels 
Number of cards: 2 to 10
Image Max file size: 30MB
Video Max file size: 4GB
Collection Ads
Collection ads are great to turn interests into sales. To create these types of ads, you need to have a cover image and several other images to showcase different products you may have. 
Specs
Image Type: JPG or PNG
Video Type: MP4, MOV or GIF 
Max Image Size: 30MB
Max Video Size: 4 GB
Step 3: Meta Pixels 
After you have decided on the type of ad that you want to run, you should inset a meta pixel to get detailed statistics about your page visitors. Meta Pixels are codes that allows you to:
Show ads to the right people
Set automatic bidding
See the action somebody takes on your page 
Here are the types of pixels that you can insert that corresponds to an action a user takes: 
Lead: Someone signs up for a trial or other offer 
Purchase: Somebody completes a purchase on your page
Add to Cart: Someone adds a product to the cart to make a purchase 
Initiate Checkout: Checkout is about to begin
Start Trial: The start of a trial 
Search: Someone searches for something on your site using the search bar 
Add to Wishlist: Someone adds a product to their Wishlist 
Add Payment info: Someone adds their payment information on your site 
Schedule: Someone books an appointment with you 
Subscribe: Someone subscribes to the services that you offer 
View Content: Someone visits a page that is important to you 
Complete Registration: Someone completes their registration on your website 
Find Location: Someone wants to find a location with the intention to visit
Contact: Someone wants to contact your business 
Customize Product: Someone wants to customize their product or service based on what options you provide 
Submit Application: Someone completes an application to apply for a product, program or service
Donate: Someone donates to your organization or cause
How to install a Meta Pixel:
Go to Events Manager
Click the green button that says Connect Data Sources, and Select Web
Select Meta Pixel, then Connect
Give your Meta Pixel a name
Step 4: Set Up Facebook Business Manager
You also want to access Facebook Business Manager if you plan to use more than one ad account or plan to assign permissions to other users. To create a Facebook Business Manager, follow these steps:
Facebook will ask for:
Business Name
Business Page 
Name and Email Address
Next, you can have the option to add an account, login to a current account, or create a new account.
Step 5: Research your audience
Afterwards, you want to make sure you target the right people, or else you may have little response rate to your ads. You want to target your audience by a variety of factors including:
Age
Location
Interests (Gardening, Favorite type of Movies, Favorite Tv Shows, Etc.)
Education
Language
Workplaces 
It is more likely than not that you will have to experiment with different options to get an optimal response rate. 
Luckily, Facebook provides the Audience Gauge option which lets you pick the audience you want to target. If you want to build brand awareness, then you want to target a broader audience. If you want to drive traffic and purchases, then you should target a specific audience by setting characteristics.
You also have the option of setting a budget. You can set a daily budget, with the minimum amount being 1 dollar per day, and having your ad shown all day on the platform. You also have the option of setting a lifetime budget, or a maximum budget you want to spend for your whole campaign. The drawback of setting a lifetime budget is that you can only run your ad for a specified amount of time.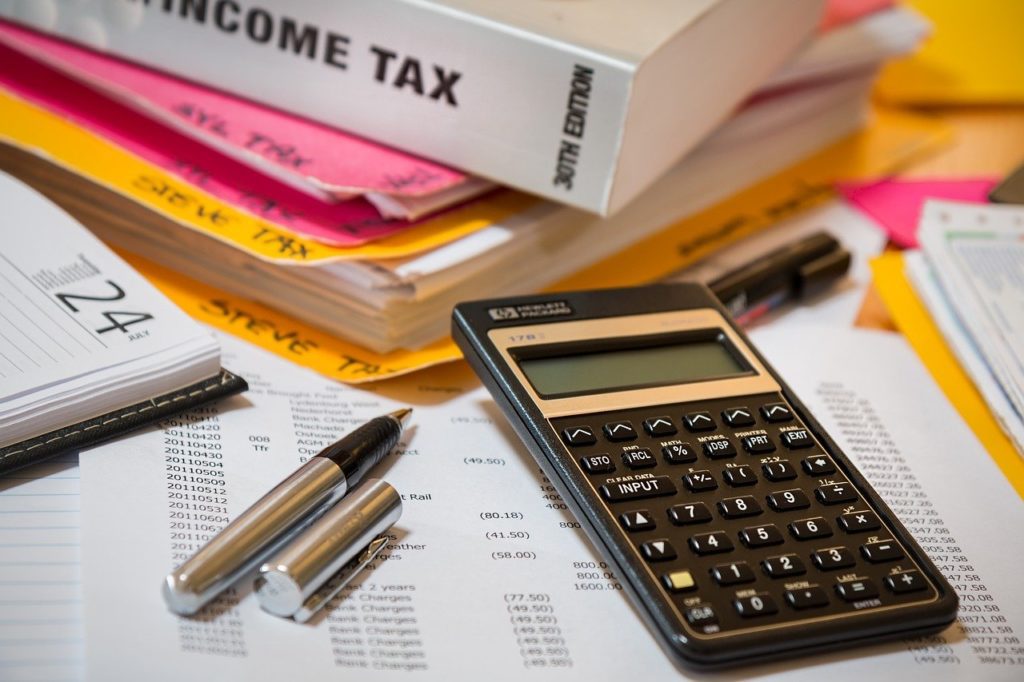 To run successful Facebook Ads, it's important to set your budget right
You can also choose to air your ad continuously on certain days, and choose your start and end date. You can also choose what time you want your ad to air and the day of the week.
Step 8: Choose where to place your ad
You have a variety of choices for placing your ads. Here are some specifications for where you can place them:
Device Types: Mobile, Smartphone/Tablet, Other 
Placements: Feeds, Stories, In-Stream, Search, Messages 
Operating Systems: Android, iOS
Step 9: Avoid Placing Ads on Certain Content
Depending on your audience, you sometimes want to avoid placing ads on certain types of content. Doing so can create an association between your brand and the message that the advertiser wants to convey which can be problematic if those messages do not align. Facebook has the Brand and Safety Option, which lets you limit the content that you want to advertise on based on how graphic and explicit that content is. Select the limited inventory section to avoid having your ad placed on explicit content. You can also utilize a block list to block specific websites and videos. 
Step 10: Test and Monitor Performance
Once you set up your ads, it's important to test them out. Do not use your full budget yet until you figure out what ad will work. Do A/B, or split tests to see what images and text gains the most response. When you run your ads, you can also use Facebook Analytics to monitor your performance and check for important metrics including:
Performance
Enagement
Website Actions
The best way to make these ads effective is to put your own personal touch. Try to address your audience personally and empathize with their pain points. The ads are meant to spread your message to a wider audience, but they do not guarantee success. To be successful, you have to convey that others will succeed through your business. If you enjoy our article, check some other topics by visiting coach.today/blog