Want an effective way to attract leads that are very targeted and have a high chance of acquiring your services or products? LinkedIn might be your best bet. LinkedIn is a social media platform for professionals to exchange information and connect. If you have not already, check out my article where I go over the basics of LinkedIn. LinkedIn is great for marketing because it allows you to target a specific audience based on their professions and interests. We'll go over 3 effective LinkedIn marketing strategies businesses use to grow their leads list.
Method #1: Creating a Content Strategy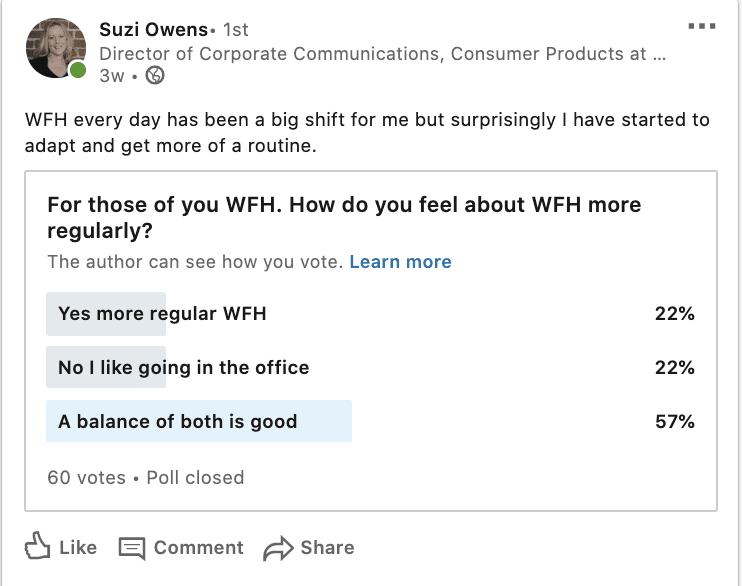 Creating content is one of the most effective ways to boost your traffic. When you create content, you create brand awareness and let your target audience know that you are present. It's also a way for your audience to interact with your brand.
Like on other social media platforms, there are different types of posts that you can create on LinkedIn, including polls, graphics, carousel, and text-only posts. Each has its unique advantages, and each type of post has a different purpose. You can use polls to gauge your audience's desires, graphics to create an eye-catching post tho increase engagement, carousel posts to go in-depth about a topic in a fun and creative way, and text-only posts if you want to cut to the chase and give out important information or motivational pieces. Text-only posts have been shown to generate the most likes and follows, and it has been shown that the LinkedIn algorithm prefers LinkedIn posts without links in them.
In the end, post-creation is a great to showcase your company culture. The issue is gaining traction when you are just starting. That is where LinkedIn ads come into play.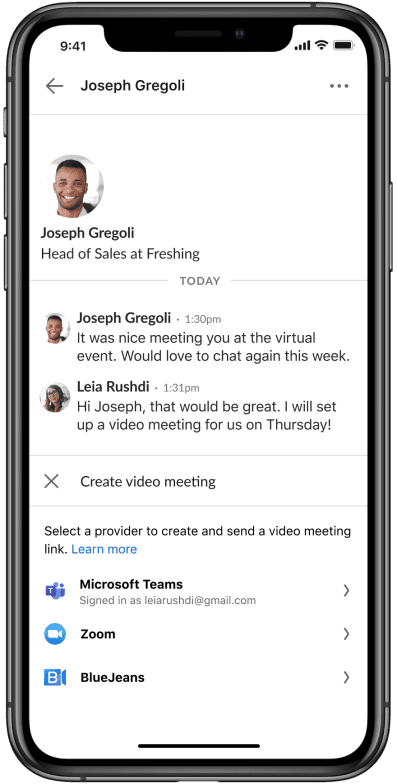 LinkedIn ads are great to get a boost on your traffic whether you are starting out or have been on LinkedIn for a while. Ads are content that gets promoted to attract visitors back to your page and can have more viewers than regular posts 
There are different types of LinkedIn ads that you can use:
Type #1: Sponsored Content
These are like regular LinkedIn posts and are distinguished by a label that marks them as sponsored content. These types of posts can appear on your audience's feed no matter what device they are using and can reach more people, even if they are not subscribed to your company page.
Text ads are text that appears on top of the LinkedIn feeds page. They are similar to the text ads you might see on Google and Bing. They are simpler to make than other types of LinkedIn content and are easier to make edits to see which variation is the best performing one. Keep note that text ads only work for desktop users and will not show up on mobile versions of LinkedIn. 
Dynamic ads are a type of ad that is customized for each LinkedIn user based on unique information on their profile page. The ads show up on the right side of the LinkedIn page and can show their profile photo, profession, and more, and has the option for users to send information to learn more about your brand. It is an excellent way to catch someone's attention and has a higher chance of somebody taking action.
Inmail Ads are messages that you send to users through their inbox. It is a more effective way of reaching them directly and has a higher chance that you will get an answer. Regular Inmail messages allow you to only send 5 to 15 messages to individual members which can be limiting, especially if you want to reach a whole group of people. With sponsored Inmail, you can send a bulk of messages to many more people at the same time. It allows for greater reach and can help you generate leads faster than the previous types of ads. How do you take advantage of this? We will show you in the next section how you can incorporate sponsored Inmail messages to craft your direct reach strategy.
Method #3: Direct Outreach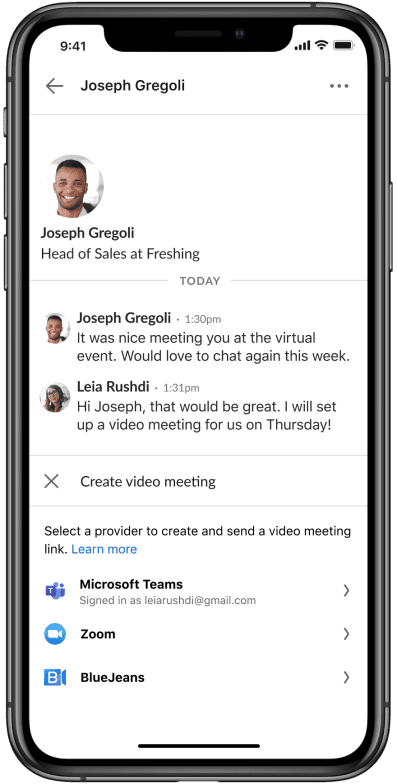 LinkedIn is the perfect platform to practice what we call relationship marketing. The focus in on human connection rather than pushing hard sales. 
Your first step is to demonstrate your value and your personality on your profile. Then, it's all about finding and reaching out to people who match your target audience criteria.
Making your messages hyper-personalized gives you a higher chance that your recipient will respond.
Some other steps you might need to take include:
#1 Purchasing a Sales Navigator Account
A LinkedIn Sales Navigator Account has features that make it easier to reach out to more people, even if they are not in your network. LinkedIn gives you 50 Inmail messages to use so you can reach more people. It also has a neat feature named Advanced Search which it increases the number of searches that come up based on who you are targeting. Advanced Search also has no limit on the number of prospects you can search and has advanced filters that let you search for people based on the region they are in, seniority, function, and more. They also have an alert that lets you know when someone has taken a specific action like changing jobs so you can personalize your connection message.
#2 Having your outreach strategy ready to go
Before starting out, we recommend that you have a plan ready including the audience you want to reach out to, what time of day do you want to reach them (keep in mind the timezone differences), and what messages you are planning to send out. Your messages to connect should be brief, and hyper-personalized and that includes their name, job title, company name and more.
#3 Segmenting your Audience
You then want to separate your audience into the different goals and challenges they have. Having a segmented audience gives you a higher chance of success in acquiring clients and speaks to their pain. To segment your audience, think of the challenges that they might face and how your product or service may solve their problem.

You also want to narrow down your audience further and think about the industry you are serving, the location they are including the country and region, the language they speak, and whether your company is serving individual clients (B2C) or businesses (B2B).
#4 Optimizing your LinkedIn profile
Optimizing your LinkedIn Profile is an important step to help you get set up to attract clients. What you want to do is to establish a niche first, or a specific audience that you want to target. These can be agencies, people looking to obtain a specific service or people who are in a profession. Breaking down your target audience into a specific niche gives you higher chances of conversions and allows you a higher return on investment (ROI).
When you modify your LinkedIn profile, you want it to appeal to your niche as much as possible. If you want to explore this topic further, then stay tuned as we will come out with another article that goes into more detail about this topic.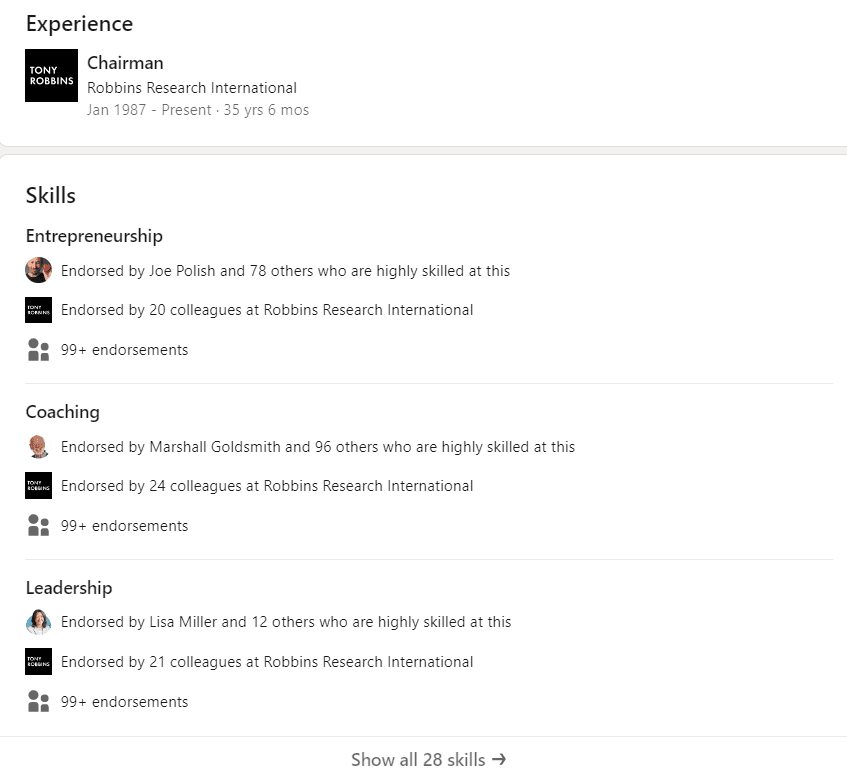 Having your LinkedIn profile optimized can help you succeed in implementing LinkedIn marketing strategies successfully. Stay tuned for our next article that goes in-depth about this topic.
If all this sounds like too much, we have an Linkedin marketing expert service coming up, Warm Leads Today, that helps you handle the tasks of setting up your LinkedIn account so you can be on your way to generating leads. We set up optimal settings so that you can increase your number of leads. Schedule a consultation with us.
Apply your LinkedIn marketing strategies today!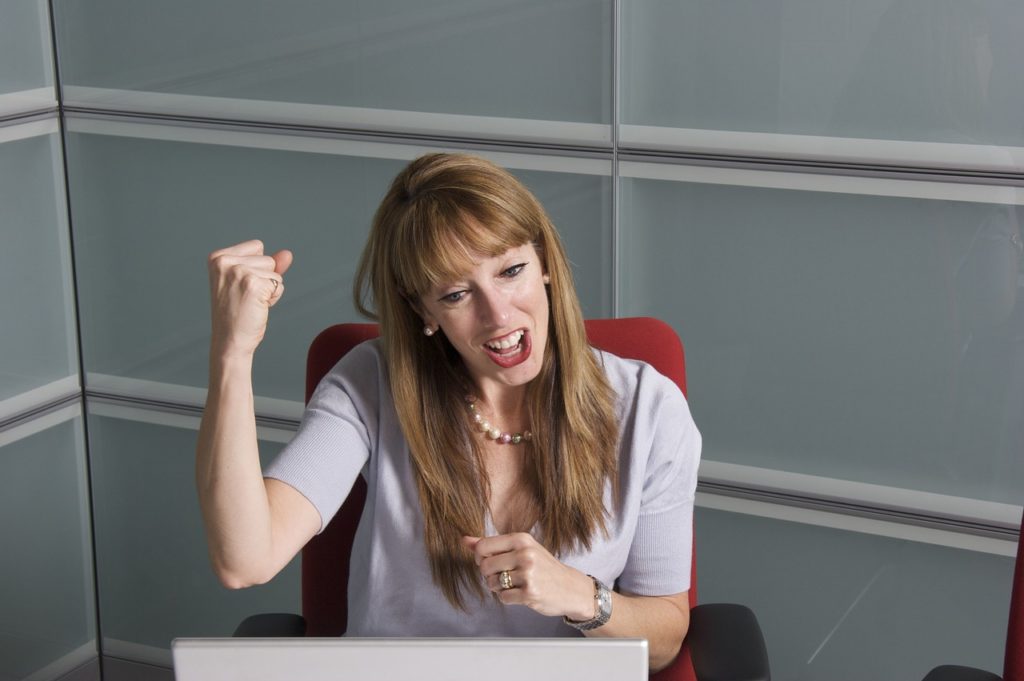 We would love to wish you luck in growing your business. Admittedly, It is hard to take action by yourself, and we recommend you consult with LinkedIn marketing experts to help you on your journey. If you want to try us out, we offer a one-month free trial to help you set up for success. If you enjoyed this piece and want to read up on other small business topics, check out our blog at coach.today/blog