Many people who decide to become a life coach want to know how much they make on average, and salaries can range from $25,000 to as much as 130,000 dollars. In this article, we are going to cover how much life coaches make depending on the region that one is located in and their education level, and how to take advantage of it. 
Life Coach Salary Requirements
While there are no education requirements to become a life coach, the ones who are most successful tend to have some training involved. There is also a requirement for certain government institutions and employers to have the life coach be trained in order to land the position. If you are going into business, higher levels of training can substitute for years of experience, and thus earn you more credibility and more success in the long term. Read our article on becoming certified for more information. 
According to the ICF report, the average life coach can make an average of 62,000  dollars per year. The issue with the ICF report, is that it lumps life coaches together with consultants, and that can present a problem all on its own. It is therefore important to research your niche individually. Business coaching and Executive coaching for example, are one of the highest earning niches with  business coaches making upward of 110,0000 dollars per year and executive coaches up to 190,000 dollars per year. All of this, however, depends on a number of factors, such as the years of experience and how coaches price their packages.
Life Coaching Business vs Career
If you want to start your own business, there might not be a guarantee that you will make more than if you were in business, but the potential is there. If you start your own business, you can earn up to 300 dollars per hour coaching, based on positive reputation and experience. However, if you are just starting out, the average rate of pay can be as low as 25 dollars per hour. That doesn't mean that you should not try, and there are plenty of benefits of getting a certification to start your own business. There are some initial investments that you are going to have to make in order to get your business up and running. First, you have to invest in your training. This can cost a pretty penny, but the results are worth it in the long run, especially if you choose a credible institution that is endorsed by a reputable governing body.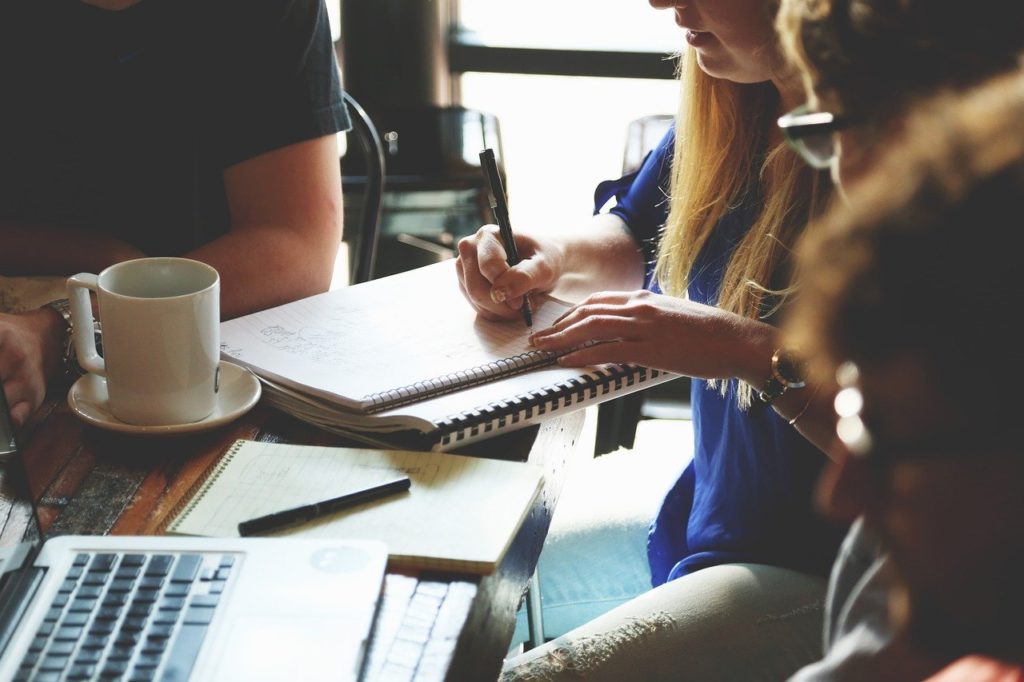 The salary of a coach who owns a business may be higher than the average life coaching salary depending on experience and business expertise
Now we will go over the areas that are most profitable. If you reside in California, then you will likely make more as a life coach. Currently, the highest paying cities are: 
Sunnyvale with $73,997
Santa Rosa with $71,569
Vacaville with $68,028
Other areas in the US with the highest salaries include New York City with a salary of up to $70,000, VA with up to 68,000 and MA with up to 69,000.
Of course, having a high salary does not guarantee you will live comfortably. The price of goods might be higher in those states. If you need to find out how much you need to make to live comfortably in each area, then check out this cost of living calculator.
The number of coaches worldwide has grown by 21% in 2019 from 2015, and revenue was 2.849 billion. It is expected to keep on growing by 26 percent from 2020 to 2030. That average is higher than other careers, which is an indicator that there is a growing demand for life coaches:
Health and Wealth Management
Life Purpose
Life Transitions
Relationships
You also have to keep in mind the competition you have to face when going in as a life coach. Luckily, services are moving into the virtual space, which allows you to market to consumers from a wide array of locations. That can make it easier on you to acquire more clients and gain more experience, which is crucial if you want to stand out.
How Covid Affected the Rates
Of course, the Covid epidemic also had a huge effect on salaries earned. According to the ICF global study, 49% of life coaches said that they experienced a reduced amount of income, while 37% said that they have reduced hours, and the hardest hit specialization was business coaches, whom a reported 70% experienced effects from the pandemic.
Life coaches are in demand, and they can range quite a bit from $25,000 to $130,000 dollars, with the highest paying states being California and New York. Although Covid-19 affected the rate of growth for life coaches, the demand is still strong, and the more experienced and reputable the life coach, the more earning potential he or she has. We hope that you found this article useful. To check out more life coaching topics, be sure to check out our blog at coach.today/blog.