There are plenty of benefits to using a website builder if you are a life coach looking to start a business. If you don't know much about the aspects of creating a website, then a website builder could be your best bet. It can handle many tasks such as generating the HTML so you don't have to, and easily including integrated payment systems and automatic bookings among other things.  There is also the benefit that you can leverage your website and rank on search engines like Google, like we do with this post. It is estimated that about 53 percent of all website traffic come from organic search results. But with some benefits also comes some drawbacks. Many of these platforms lack templates that are specifically designed for life coaches. They also lack a specific marketing strategy built in just for life coaches, and that can make it challenging when trying to grow your business. How will you be able to distinguish which website builder is right for you? Keep on reading as we will go over the 7 best website builders for life coaches, what makes them great, what can be improved on, and how it can help your coaching business.
Pros: Template Design, Backend Design, Customer Support
To start off with a banger, we will go over one of the most popular website builders, Squarespace. Founded in 2004, Squarespace offers users a wide variety of versatile templates to choose from that can be adapted to mobile users. Since about 52.6 percent of all website traffic comes from mobile devices, this is a huge plus. They also utilize drag and drop features to make backend design easier, and their customer support is top-notch as well, with access to email and live chat 24/7.
Cons: Page speed, Advanced Marketing Tools, Google Analytics problems
While it does have its pros, there are still some drawbacks with using squarespace. First of all, while their advanced tools are great, there is still a huge learning curve in learning how to use them, and it can be intimidating for first time users. There are also problems with integrating with third party software such as Google Analytics, which is important to have if you want to measure your goals. The page speed of the platform is said to go slow, which is a huge drawback if you want to attract traffic that will convert. 
How it Affects Life Coaches
 While their design makes it easy to integrate templates and such, there is still a tough time to execute your marketing strategy. For it to be successful, your pages need to load at optimal speed and there needs to be a better integration with analytic tools such as Google Analytics. 
Pros: Large template collection, SEO built in, lots of features with the app market, animations are easy to add
A major benefit is their large template collection which boasts over 800 templates to choose from for all sorts of businesses and purposes. They also have SEO tools built in so that you can make an easier effort to rank on Google. Wix also has an app marketplace which hosts a variety of apps including business and promotional tools. They also have the ability to add animations to your website, which can make it more appealing to the eye.
Cons: No Interchangeable templates, Difficult to switch to another platform, Free Plan forces Wix Branding, Tracking Requires Paid Plan
The platform does not allow you to interchange templates, and although you can add many features through their app marketplace, it is very difficult to switch to another platform once you are invested in this one. This makes it harder to pivot your brand down the road and to experiment with what works and what doesn't. It also doesn't help that the free plan itself forces you to adopt the Wix branding on your website. That can conflict with including your own brand. The free plan also does not have built-in tracking which is important to measure your goals.
How it impacts life coaches
While they have great tools and a good loading speed, you will have to fork up cash to get the important features such as tracking and getting your own brand. If you are sure of your theme from the get-go, getting the paid plan should be good if you have no problem paying for it.
Pros: Fast Website Builder, Ecommerce, Appointments
GoDaddy is another one on our list for top website builders. GoDaddy claims that you can create your website in minutes and have it be mobile friendly as well. The website builder is also designed for those who want to go into Ecommerce and have handy tools to set up recurring appointments.
Cons: Delayed customer service response, Page loading speeds not always up to par, Uptime Issues, Difficult to navigate
While GoDaddy has an easy to use website builder, their customer service is said to be delayed. This can cause problems down the road if you have webpage issues that you yourself cannot fix. Page loading speeds are also not to par, which is important to improve customer experiences, not to mention, there have been reports of uptime issues. It is important to have a continuous flow of traffic, and for that, your website has to keep running. It is estimated that the more time your website is down, the more clients you could potentially lose. You can calculate your costs here. Finally, their admin pages can be confusing and difficult to navigate.
How it impacts life coaches
GoDaddy can be a great beginner platform for those looking to start building their website. It handles appointments and their platform is fast to use. However, their page loading issues, the delayed customer service and the convoluted admin pages can have a real impact on your coaching business down the road.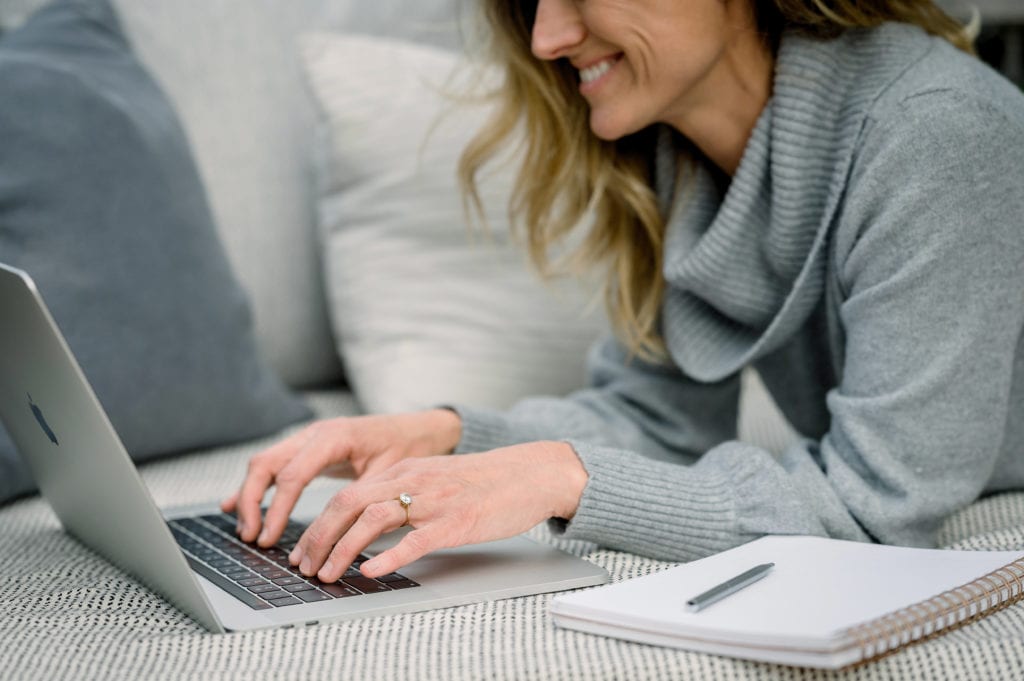 The best website builders should have minimal downtime, as that can have an effect on revenue stream
Pros: Easy Drag and Drop Editor, Backup and Restore Feature, Range of apps and widgets to add
Duda is another website builder to consider. They have an amazing Drag and Drop editor which lets you easily customize your webpage, and they have a backup and restore feature. This is great for when you regret making a change to a webpage and decide to go back to the original, and a great feature for A/B testing to see which page design will attract the most traffic. The builder also has a range of apps and widgets to customize your page even further.
Cons: Expensive Price Plans, Limited SEO features, Confusing if you push the limits
While Duda has some great features, their steep price tag can set you back. We suggest first start out with cheaper alternatives, then transfer over to the more expensive plans once your business gains traction. Another drawback is that Duda has limited SEO features, which is important for your website to rank. It is estimated that about 53 percent of all traffic comes from search engines. Duda has also been reported to glitch out if you push the limits, which can be detrimental.
Duda is an easy to use platform and has a great drag and drop editor. Its range of apps and widgets makes it ideal for customization. If you have enough money to get this plan then it can be great, however for many coaches who are just starting out, the price can be a setback. The limited SEO features can also get in the way of creating an SEO marketing strategy, and glitching out can be detrimental to that strategy.
Pros: Support Integration with third party apps, regularly updates features, Simple Drag and Drop features
Elementor has been named one of the best website builders for 2020 and 2021. It is easy to see why, as they have a simple yet extremely powerful drag and drop interface that suits beginners and advanced builders alike. They also support integration with third party apps. Their features are regularly updated so you don't have to worry about your website becoming outdated.
Cons: Requires WordPress which can be confusing
Elementor is a fantastic website builder, but even the best has to have a catch. The issue is that to use it, you must already have a hosted WordPress website, which can set you back 220 – 320 dollars a year in hosting alone, not to mention the cost or stress related to setting up the site. Although many hosts try to facilitate the creation of your WordPress website, the general consensus is that it is a complex and confusing task for most, a challenge to say the least!
How it impacts life coaches
Elementor is an excellent web-building site for your business. There is a catch is that you have to pay for WordPress hosting, and it can set you back hundreds of dollars. It is also challenging, and can be hard on life coaches who are creating their first website, and if you don't know what you are doing, you can easily pay a hefty tag and not attract the right traffic.. Luckily there is another platform that expands upon Elementor's fantastic features and tailors it specifically for life coaches.
Pros: Built exclusively for coaches, fully automated processes, very personal support and business education programs for coaches and more!
Our final website builder on the list is our very own: coach.today's all-in-one website and business platform for coaches. We are a consulting service that specializes in helping coaches grow their business through mentorship and creating the website for you using our powerful coach.today platform. It includes Elementor Pro, as well as additional premium expansion kits to the best page builder available today for WordPress. Unlike WordPress however, coach.today is a hyper-simplified experience and is a stable, fully managed platform. 
All of coach.today is built to support a marketing strategy designed specifically for a coaching business model. The features start with an appointment scheduler so that clients and prospects book themselves directly into your calendar. Then there are email capture forms that feed directly into your email lists where automations will nurture relationships into wanting to work with you free of any effort on your behalf. Using those in combination with a valuable free resource can attract many of the right clients. The platform also includes payment collections and an insightful dashboard where you can analyse your site traffic and see the health of your business at a glance. 
One final distinguishing factor of coach.today is that the company is very passionate about helping the coaching community, so you can expect a lot of personal touch when asking for support. From zoom calls to an entire business success program designed exclusively for coaches, you can expect to be well surrounded when picking this platform.
Cons: Pricing, youth of platform and only for coaches
The platform was launched in early 2021 and is still adding to their feature list. Although this means that there are many great things to expect from this growing platform, some people might prefer to utilize a more established service run by a large corporation. Also, coach.today is built exclusively for coaches, so unless you are committed to becoming an established coach, this is not the right website builder for you. Finally, with so many features and a higher level of hands-on support that are not typical of website builders, the pricing can seem high when compared to some of the competition.
How it impacts life coaches
coach.today's platform is designed specifically for life coaches who want to start their own business. They have integrated features such as payment systems and an automatic scheduler, and they have tutorial videos to guide you through the process of creating a website so you won't have to deal with it alone. We also provide mentorship, and we do it all for you! Learn more about us and schedule a consultation.
While each of the website builders have their great pros and cons, there are certain aspects you have to watch out for. For one, having an optimal loading speed should be key to your marketing strategy as having slow speeds can drive away potential clients. Another feature you have to watch out for is the customer service. You want to have a team that will help you if you have problems with your website, as having downtime can impact your earnings. Third, you want to have great customization. You want to be able to have the freedom to establish your brand and communicate your message to your clients. Having a website builder with greater customization should be a priority. Finally, as always, it is best to pick a solution that is most specific to your needs, so that you can save time and spend on what matters most for your success. Thank you for reading our article on the best website builders for life coaches, and we hope it was useful for you to get started on choosing the right platform. If you want to know more about life coaching topics, check out our blog at coach.today/blog.