How to Find Your Coaching Niche

Most life coaches become unmotivated and burn out after a few months. This is often due to the fact that they are willing to take on everything, all at once. They think they can give advice on finances, relationships, productivity, health and everything under the sun, and that's exactly what they try to do: handle everything for everyone. If this is you, then read on about how to find your coaching niche so you can reduce your workload and increase revenue.
If you have been coaching for a while, you will notice that you will go over the same topics again and again. We call this a niche, and it's important that you identify your. Why? To put it simply, if you coach based on one expertise, you will have much less work to do, while having a greater chance of setting yourself up as an authority figure, thus leveling up your reputation and revenue. In this article, we are going to cover in more detail finding your niche and how to master it.
To pick your niche, you first have to figure out your motivation for going into life coaching. What are you most passionate about? Is it finding balance between negativity and positivity, and clearing your mind of negative thoughts? Is it improving the physical wellbeing of others? What in particular drives you to improve the lives of others? What was the event that had the most impact in your life?  You want to pick something you are passionate about, because the work can become heavy, and you may lose interest after a while if you are coaching on topics that do not interest you enough. After you have determined these factors, you then want to brainstorm how best to put your motivation to use, and figure out how to help others. You'll also need to identify which problems you want to solve.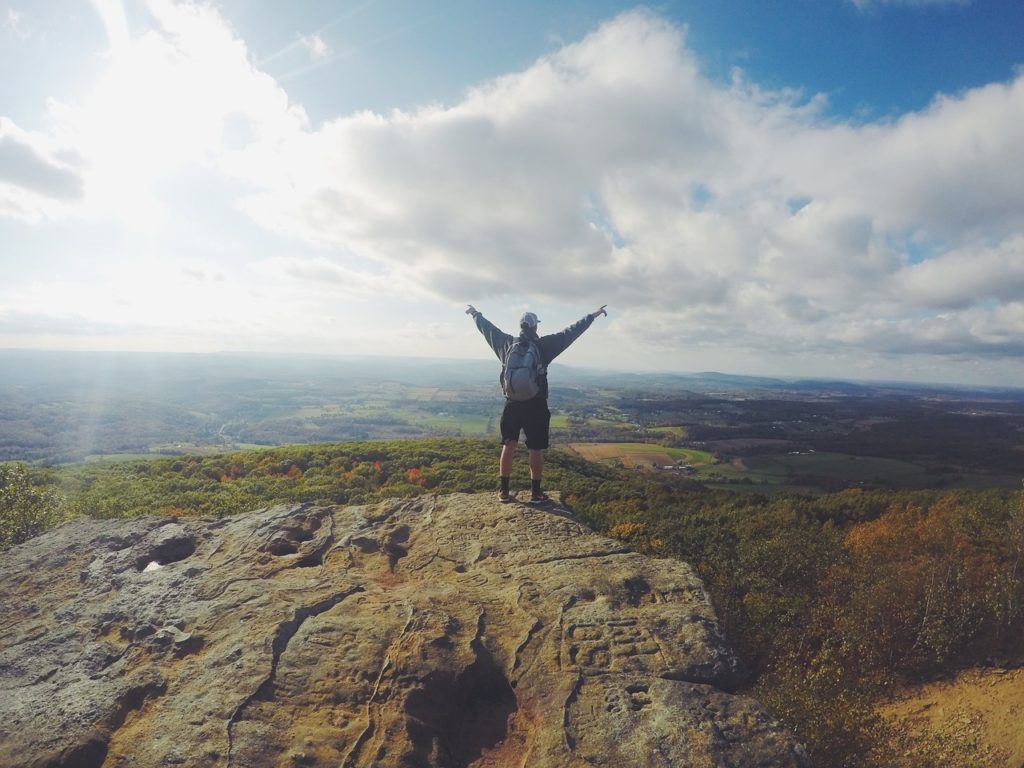 Finding your motivation is key to learning how to find your coaching niche
Conduct Customer Discovery Interviews
Now that you found your motivation for going into life coaching, it's time to find out who your ideal client is. It's important to figure this out since it will be much easier to match your clients goals with your skillset, and to create a coaching strategy as well. What you want to do is to interview at least 10 different people. Make sure to also group your questions into separate categories so that you can find out different parts of a client's personality. Ask them open ended questions and try to learn their pain. Do not try to lead them on to any specific answer. Oftentimes, many who are not experienced in conducting customer discovery interviews will try to lead an interviewee on agreeing that their products and services are the best solution for them. For examples of questions to ask, request our Free Brand Design eBook using the form in the sidebar.
After you have conducted your customer discovery interviews, it's time to create your user personas. What they are is essentially user profiles that embody the clients you are most likely to serve. Great user personas go into detail about your client. They detail what your client's interests are, what makes them tick, what they are passionate about, their socio-economic situation, and other factors. These are important to find your niche, and determine who your ideal client is, and who your nightmare client is as well.
After you have created your user personas, it's time to review them to pick your niche. Try to find any commonalities between your clients and then examine your skillset. What are you good at? Would your coaching strategy fit in with your client's personality? After you have done an evaluation, inform yourself of the different types of coaching so that you can know what skills you need to start. If you need help, check out our articles on coach.today/blog where we go over some types of coaching including mindset coaching and wellness coaching among others.  You also want to research the competition to see if there is enough demand in your niche. If you choose something that is too obscure, then you may have trouble attracting clients. This blog goes into more detail about testing market demand for a new service.
Become The Expert In Your Niche
Now that you have chosen your niche, you will have an easier time building up expertise on it. Choosing a niche lets you focus all your energy on it and stand out. Once you prove your credibility through testimonials, word of mouth and stellar reviews, you have more power to do things such as raising your price, holding webinars, getting featured in publications and staying relevant. For example, do you know of the famous football player named Tiger Woods, or the most renowned surgeon named Ozzy Osbourne? They are world class famous for what they do, and have strong endorsement power, but they focus their energy on one area. Similarly, focusing on perfecting your niche can bring you recognition and other great benefits.
We hope that this article is helpful in choosing your niche. Yes, there is some tough work to do to choose your niche, but it is worth it, as you will have a solid foundation to grow your business and hone your skills. If you want to view more life coaching topics, visit our blog page at coach.today/blog. We cover a wide array of topics from the legal aspects of starting your coaching business, to setting your coaching price among other topics.